Tigress Wish Bone Holders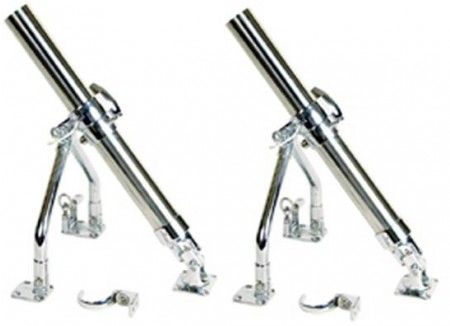 Tigress Wish Bone Holders
Tigress Wish Bone Outrigger Holders
Large Side Mount Outrigger Holders
Our premium quality stainless steel outrigger holders are fabricated to our quality standards for years of service.
All Tigress products are proven salt water worthy.
Constructed of heavy cast 316 stainless steel with 18" polished stainless steel tube.
Available in 2 sizes
- 1 -1/2" I.D. and 1 -7/8" I.D.