Rod Holder Swivel Adapter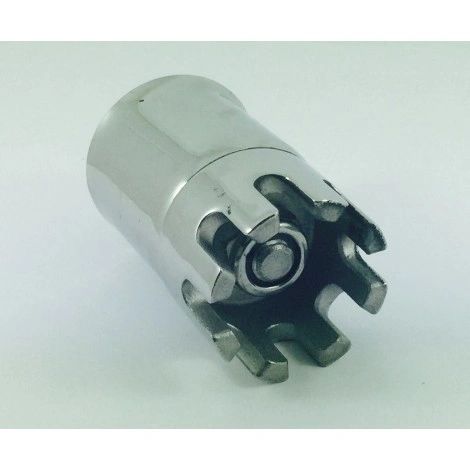 Rod Holder Swivel Adapter
Tigress Rod Holder Swivel Adapter
Heavy Duty Stainless steel swivel rod holder adapter.
Use this to Convert your Fixed Mount Rod Holders to Swivel Holders.
Just drop into your existing fixed holders to convert them to swiveling rod holders
- No need to replace your fixed rod holders.
This allows your rod tip to swing and follow a fish so line doesn't get pinched
in the side of top roller when fish runs to the side of the boat.