Lee's Tackle RK3014TC 12" Outrigger Snubbers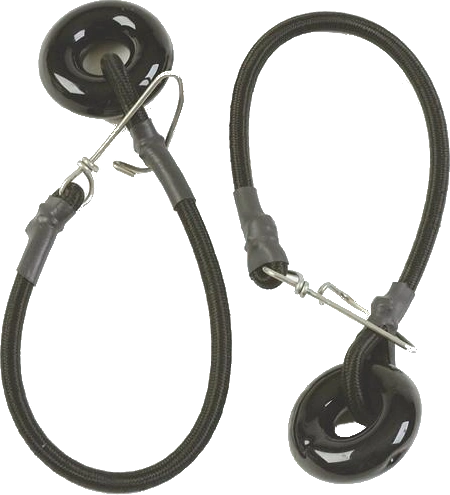 Lee's Tackle RK3014TC 12" Outrigger Snubbers
Lee's Tackle RK3014TC - 12" Tensions Cord /Snubbers with Black Glass Ring 1/4" x 12"
The choice of boat manufacturers and consumers around the globe, Lee's Tackle are the Boat Rod Holder and Outrigger Specialist for over 50 years. The Lee's tensions cords with black galls ring are built to the high standards of workmanship you have come to expect from Lee's Tackle. The Lee's Tackle RK3014TC are a pair of 6.3 mm (1/4") by 305 mm (12") tensions cords with black glass rings pre-installed
along with a Coast-lock ball bearing swivel. 
Comes With: 1 Pair Lee's Tackle RK3014TC Tensions Cords
with Black Glass Rings with Coast-lock ball bearing swivel