Reel Hooked Floating Gaff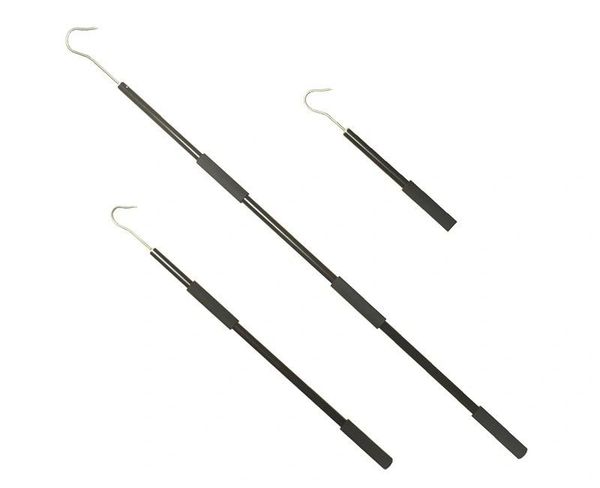 Reel Hooked Floating Gaff
We have been using these Gaffs for the last 4 years 3-4 times a week year round,

They have proven reliable for the majority of what we catch (under 125lb.'s)

These Floating Gaffs come in 3 sizes and have a threaded removable hook.
Hooks are rated for 125lb.'s - so great on majority of fish caught. 

Floats in case you drop it over board, saving you the expense of buying another new one.

Avaialable in These 2 Sizes.

              3' - 36" Handle with 2 Foam Grips - $35.00

              5' - 60" Handle with 3 Foam Grips - $50.00

If you catch fish bigger than 125lb.'s we recommend you also get one of the bigger stronger Aftco Gaff's we sell.
I use the 3 grip 5' gaff for most of what i catch, and use the Aftco 6' with 4 or 5" Hook for the Big Ones over 125lb.'s