PM265-LM Chirp With Mix and Match Cable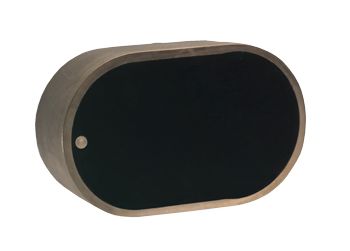 PM265-LM Chirp With Mix and Match Cable
Airmar PM265-LM Chirp 1 kW Pocket Mount Transducer - No Connector Bare Wire

Available with Connectors:
No Connector Mix Match CHIRP Cable - 1M Length
Lowrance & Simrad - Dual 7 Pin Blue Connectors CHIRP Mix N Match Cable
Garmin 8 Pin Blue Single Band Chirp  

Garmin 12 Pin Mix Match Cable f/Chirp Transducers
Garmin 12 Pin Orange Single Band Low CHIRP
Furuno 10-Pin For Low Frequency CHIRP
Furuno 10-Pin for High or Medium Frequency CHIRP
Raymarine Low and Dual Band CHIRP 11 Pin
Raymarine High, High/Wide, and Medium Band 11 Pin
Humminbird 9 Pin CHIRP
Humminbird 14 Pin CHIRP
Navico 7-Pin Blue Chirp
Navico 9-Pin Chirp
**Call us with your units make and full model # and we will make sure you get the right Transducer for your unit.

Rely on Airmar's new broadband transducers for your ultimate fishing mission. Whether you're a commercial fisherman, charter captain, or tournament angler, there's a new game in town! Chirp transducers enable bottom detection down to 3,000m (10,000') with 5 to 10 times greater detail and resolution so precise it's possible to distinguish between individual baitfish, game fish, and underwater structures. One transducer delivers up to 103 kHz of total bandwidth in just one installation, saving customers time and money.
A pocket/keel mount model in the Chirp Thru-Hull product line, the PM265 L/H Chirps across the following bandwidths:
L/H Model – Low Frequency 42-65 kHz, High Frequency 130-210 kHz
8_Internal Ceramic Assemblies

Depth & fast Response Water Temperature Sensor

Chirp Technology L/H Frequencies

1 kW

Bronze Transducer Housing

Hull Type: Fiberglass

Flat Edge Design for Pocket/Keel Mount Installation
Exclusive Xducer ID® technology