Oval Head Heavy Duty Gunnel Rod Holders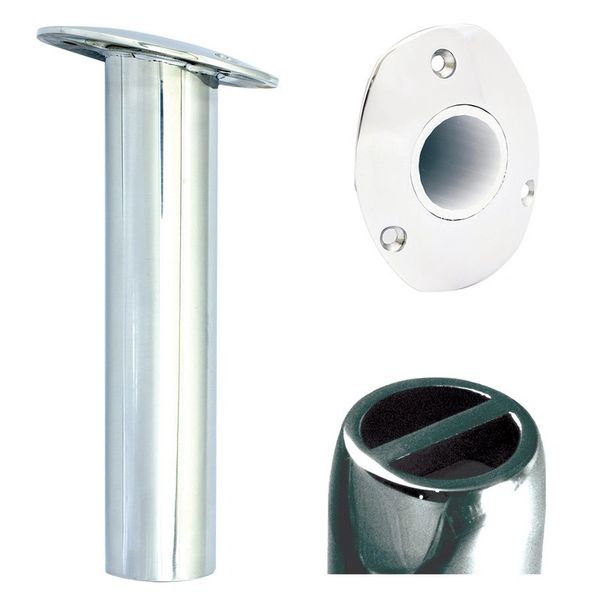 Oval Head Heavy Duty Gunnel Rod Holders
MEDIUM AND LARGE OVAL GUNNEL ROD HOLDERS
Crafted of 316 Stainless Steel for Extra Strength and Durability.
These Rod Holders use a thick bar, instead of the traditional riveted pin for the gimbal, which is drastically stronger and much more durable. Made to with stand the rough conditions often found offshore.

Medium Head size 3.28" x 4.06"
PART #

LENGTH
   ANGLE
      ID
88525
  9"
  30° Head
    1-5/8"
88527
  9"
  0° Head
    1-5/8"
88529
  9"
  15° Head
    1-5/8"
Backing Plate: 88525



Large Head size 3.85" x 4.88"
PART #      LENGTH:               ANGLE              
88530        10.5" X 2 1/4"      30 Degree

88534        10.5" X 2 1/4"      15 Degree

88532        10.5" x 2 1/4"        0 Degree            

Backing Plate 88530-1