Morris 9" Strawberry/Silver Jetted Bullet w/ Wings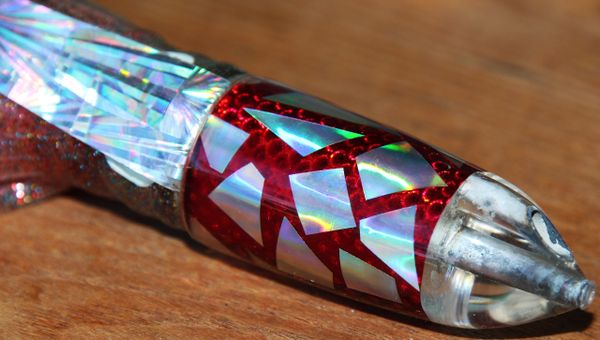 Morris 9" Strawberry/Silver Jetted Bullet w/ Wings
New Morris 9" Strawberry - Silver Double Jetted Bullet with Mylar Wings

These Double Jetted bullets are packed with lead to run well in a variety of sea conditions
The 9" Size has caught every type of Pelagic fish here in Hawaii
Mainly used for Tuna & Mahi & Ono
its Proven deadly on Sailfish, Striped & Blue Marlin
and we have caught several small black marlin on this too.
Available Fully Single Hook Stiff Rigged for $15,
& Our Unique Back 2 Back Double Hook Stiff Rig $18

Which includes 15' of Lindgren Pitman 350lb. Leader
& choice of 9/0 - 11/0 Stainless Steel Sea Demon Hook
Stiff Rigged w/5 Layers of the Glue Filled Ancor Heat Shrink
which allows dozens of strikes before having to re-rig.