M265 Low/Medium Shoot Thru Hull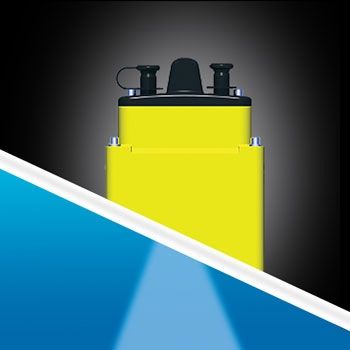 M265 Low/Medium Shoot Thru Hull
The Airmar TM265C-LM
Benefits of In-Hull Transducers
In-Hull transducers are installed inside the boat hull.                                                                                                    The transducer is suspended in a liquid filled tank and transmits
its sonar directly through a solid fiberglass hull. Some prefer
this mounting style because it is not necessary to drill
through the vessel's hull and it can be installed and serviced
while the vessel is in the water. The transducer cannot be
damaged by debris, hauling or trailering. The transducer is
not exposed to marine growth, and there is no drag. And,
the wide frequency band of a Chirp transducer allows you
to select the best frequency for your hull's thickness.
Advantages
• No hull penetration (no holes in the hull)
• Installation and service can be performed while the boat is in the water
• No exposure to marine growth; no drag
• Ideal for trailered boats
a 1,000 watt urethane transducer designed to work with Chirp Sonar systems and utilizes the Low and High Frequency ranges below. Built into the TM265C are 8- Internal broadband ceramic assemblies to maximize clarity and a highly sensitive water-temperature sensor making it the perfect choice for commercial and recreational fisherman. You will also be able to see increased target detection whether you are fishing inshore or in deep offshore canyons. Designed for boats 8 m (25').   Compatible with Garmin GSD26, Raymarine C450 and Simrad BSM-2.
Low—CHIRPS from 42 kHz to 65 kHz 25° to 16° beam width
Med—CHIRPS from 85 kHz to 135 kHz 16° to 11° beam width
73 kHz of total bandwidth from one transducer
Covers popular fishing frequencies of 50, 88 and 107 kHz plus everything else in the bandwidth
No Connector
Not Compatible with Raymarine CP450C
Airmar M265 Chirp transducers are designed for use specifically with Broadband, CHIRP, FM, and Spread-Spectrum fishfinders.
1,000 Watts, Depth Only - M265 Urethane Housings
Operating Frequencies:
LF—40 to 60 kHz (Q = 4)
HF—130 to 210 kHz (Q = 1.5)
12 m (39') cable with OEM connector
Beamwidth:
LF—25°
HF—6° to 11°
Maximum Depth Range:
LF—529 m to 735 m (1,800' to 2,500')
HF—206 m to 294 m (700' to 1,000')
Black Box - 8 Pin Depth and Temp, Fits FF520/525, CPF180i, CPF190i, CPF300i, CPF390i, Si-Tex ES502
Furuno 10 Pin - Fits All Newer Furuno Units with 10 Pin Plug (582, 585, 587, 588, 600L, 627, 628, gp1670f, gp1870f)
Furuno 8 Pin - Older Furuno Units with 8 Pin Plug (FCV-667 Ect.)
Garmin 6 Pin - Depth and Temp, Fits Garmin 6 Pin Units 500w RMS or Higher
Garmin 8 Pin - Depth and Temp, Fits all Garmin 50/200 kHz Units w/8 Pin
Lowrance/Simrad - 7 Pin Connector - Depth and Temp, Fits all 50/200 kHz Units w/ Blue Connector
Raymarine - No Connector - Fits DSM400
Raymarine Radar Connector - Fits DSM30/250/300, CP300, CP370
Raymarine 6/9 Pin Connector - Depth and Temp - Fits "A" Series, A50D, A57D, A65D, A70D, DSM25, A65, A67, E7D, C97, E97, C127, E127
Si-Tex - 8 Pin Connector - Speed and Depth - Fits CVS126/128, CVS1410, SVS650/750
Hummingbird # 9 Connector - Depth and Temp - Fits all 800, 900 and 1100 Series Except 967 3d
Hummingbird 14 Pin Connector - Depth and Temp - Fits SM2000, 3000 Series
Hummingbird 18 Pin Connector - Depth and Temp - Fits SM1000, 2000, 3000 Series