7. Koya 9" Strawberry Pearl Bullet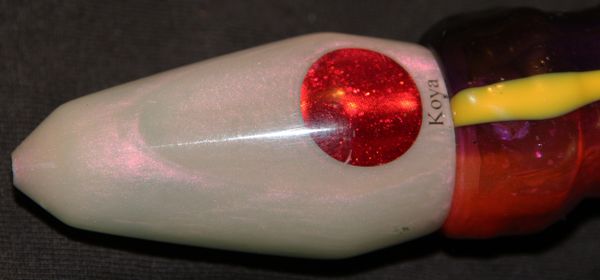 7. Koya 9" Strawberry Pearl Bullet
Used Prized Heavy Koya Strawberry Pearl 9" Bullet Skirted w/ Triple skirts in the proven "Evil" Colors
Head is in Excellent like new Condition, No chips, no scratches.
Skirts have a few bites out of them, but in really good condition, Ready to rig -n- Run.
i can Fully rig it for you for $20
which Includes (2) 11/0 or 12/0 Sea Demon 3x Strong Stainless Steel Hooks
180* with 15' of 400lb. Lindgren Pitman Mono
and our own 5 Layer Glue Filled heat shrink build up which protects the leader
and enables this lure to withstand dozens of strikes before having to cut back and re-rig.
last 2 pics show our 5 layer Back2Back Ono/Ahi rig and 3 layer single stiff rig

Mahalo for Looking