Icom M36 Floating Marine VHF Handheld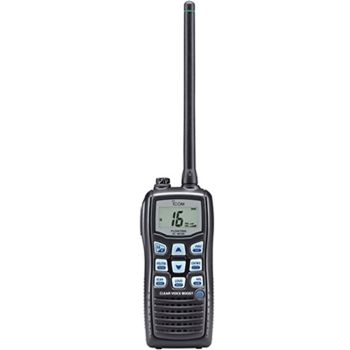 Icom M36 Floating Marine VHF Handheld
The Compact, Powerful, Floating Handheld VHF Radio Icom again leads the way with the addition of the M36.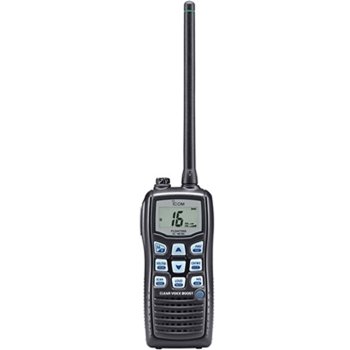 Built into this floating handheld VHF are many of the standard features you have come to expect like 6W RF output, adjustable squelch, a dedicated button for channel 16 and channel 9, channel scan, dedicated button for Hi/Low power, weather channel and weather alert, battery life indicator and waterproof, rugged construction. The Icom M36 is also filled with new features like a dedicated loud button for instant access to full volume, a noise cancelling microphone for a clearer voice, automatic volume adjustment sets the volume output based on the surrounding environment and a longer operating battery. The included 980mAh lithium-Ion battery pack will operate up to 8 hours of practical use and has a 4-step battery life indicator.
Each M36 Radio comes with: Icom M36, 110v charger with charging cradle, battery pack, belt clip, antenna,

wrist strap, owners manual and a 3-Year Warranty.
Icom M36 Special Features
It Floats!
Waterproof construction, rugged design and a 3 year warranty.
Up to 8 hours of Operating Time.
A True Noise Canceling Internal Microphone.
6 Watts of Power with 3 power settings.
Loud Button adjusts the Radio to Full Volume.