Garmin GSD 26 Digital Spread Spectrum Sounder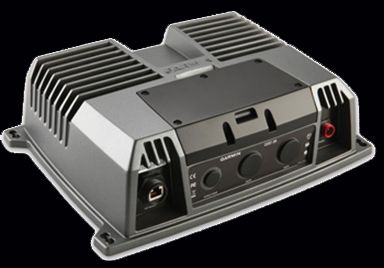 Garmin GSD 26 Digital Spread Spectrum Sounder
Superior Shallow or Deep Water Fish Targeting



Garmin has built the GSD-26 for the serious deep-sea, commercial or sport fishermen. Whether your fishing in shallow water or deep water, the GSD 26 can be adjusted to your fishing adventure and can mark structure in depths up to 10,000 feet of water.
Spread Spectrum Technology
The GSD 26's Spread Spectrum technology scans on multiple frequencies at one time, returning vast amounts of data to the receiver. As a result, you can expect precise, shallow-water-like target separation at much greater depths – up to 10,000 ft. Compatible transducer required. If you are fishing for a specific type of fish, you can manually adjust the frequency from 25kHz to 210kHz and lock into a premium fishing zone once you've found the species of fish you want. You can also adjust the output power from 300 watts to 3,000 watts so that you can fine tune the GSD-26's performance depending on the depth of the water.
Easy to Connect
A powerful remote sounder that plugs directly into a Garmin Marine Network on the 4000, 5000, 6000, and 7000 series compatible network plotters, makes installation a snap. For the ultimate sonar experience, make the Garmin GSD-26 a part of your next fishing excursion.
Please call us for Transducer Options,808-345-5415

Each GSD-26 comes with: GSD 26 Black Box, Power Cable, Marine network cable (6 ft), Mounting hardware, software update SD card, Documentation and a Two-Year Warranty.
Size: 14.28"W x 10.79"H x 3.97"D


Garmin GSD 26 Special Features
Precise Shallow-Water-Like Target Separation For Depths Up To 10,000 Ft..
Adjust Transmit Power From 300W to 3kW For More Control Over Sonar Returns.
Spread Spectrum Technology Scanning Feeds More Information At One Time to Better Display Returns.
Manually Adjust Frequencies For Targeting Specific Fish Species From 25kHz to 210kHz.
Dual-Transceiver Design Allows For Simultaneous or Independent Transducer Operation.