Garmin GMR 18xHD High-Definition Radar Dome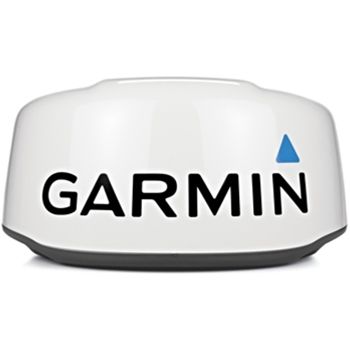 Garmin GMR 18xHD High-Definition Radar Dome
Superior Target Detection and Enhanced Image Resolution
 The Garmin 18 xHD brings closed dome radars to a whole new class of sophistication.  Intergrating a new dome design while housing open array features, you will now receive clearer pictures and a more simplified user interface.  The 18x HD will also come ready to go with two speeds* so you can adjust the range of what you see providing you with a faster return of your surroundings, helping you to avoid collisions.   
Split screen capabilities will allow you to view distances that are far away as well as closer to you at one time providing you with an 8-bit vibrant color picture* that will be displayed on your compatible chartplotter to give you an accurate view of what's around you or weather patterns that may be ahead.  Your 18 xHD will also automatically adjust to your surroundings providing you with the upmost performance with the use of Dynamic Auto Gain and Dynamic Sea Filtering.  Now you can sit back and enjoy the ride while your 18 xHD does all the work. *Specific Displays required for Dual Range and Full Color Display.
Each Garmin GMR 18 xHD comes with:GMR 18 xHD Dome, Mounting Hardware Kit, Power Cable (49.21ft.), Network Cable (49.21ft.), Installation Instructions, Mounting Template, and Grommet For Marine Cable and a Two-Year Warranty.
Easy setup and install
Dynamic auto gain and sea filter
Beam Width: 5.2° Horizontal, 25° Vertical
Improved design and antenna performance
4kW High Def Performance in a smaller 20" Dome