Furuno 10.4" Navnet VX2 RDP-149 Chartplotter/FishFinder/Radar Display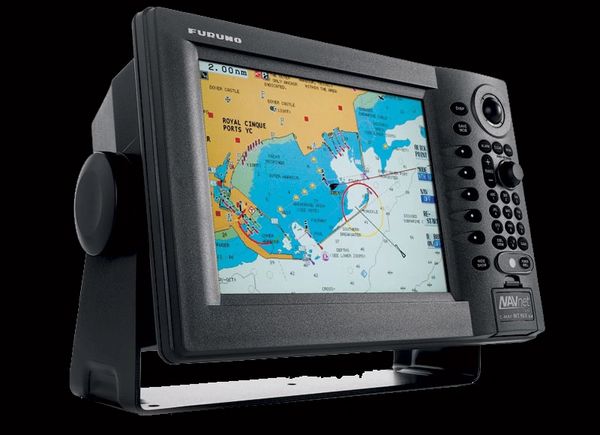 Furuno 10.4" Navnet VX2 RDP-149 Chartplotter/FishFinder/Radar Display
This Item is No longer made by Furuno, But we often have excellent condition, low hour, clean units Available With prices that range from $1200 TO $1800.


- WHEN WE DO HAVE UNITS AVAILABLE THEY WILL BE LISTED HERE.


We currently have one 1 in Mint, like new condition for $1800
came out of master cabin on 128' motor yacht. Comes with Power cable with In-Line fuse, suncover and Mounting bracket.


- also have new and used gps antenna's for this unit if you need one. - just ask and we can tell you what we currently have in stock.



Since its release back in 2001, FURUNO's NavNet series has been enjoying unrivaled popularity worldwide for its high reliability, performance and expand-ability. It has even been voted Best Integrated Navigation System by the National Marine Electronics Association for three consecutive years. Now, NavNet vx2 is ready to carry on the tradition.

NavNet vx2 combines radar, GPS/WAAS chart plotter, fish finder, and network weather facsimile into an all-round navigation network. Its wide range of options fulfills virtually every desire you may have for navigation system.

Radar GPS Network fish finder Network weather facsimile a multi-station integrated navigation network, NavNet vx2 lets you build your navigation system according to your needs. Utilizing state-of-the-art network technology, NavNet vx2 provides you with seamless data sharing and vast future expandability. The heart of NavNet vx2 is its Ethernet-based network. Up to four displays, together with various navigational sensors, can be interconnected in addition to new MaxSea-NavNet navigational software, which adds even more features to your NavNet vx2 network. Stress-free navigation can be performed from any display unit connected to the on board network, due to the high-speed transfer of data available.

All display units are capable of controlling any component connected to the NavNet network
Perfect for single or multi display installations
Fully supports C-Map NT

+

MAX and Navionics ® GOLD charts.
Utilizes SD cards for chart and memory.
Fast chart drawing speed.
Straightforward "Plug 'n Play" installation with wizard style set-up.
AR-coated, high-brightness display unit for improved sunlight view-ability.
Radar & Chart Plotter Features:

Sunlight Viewable 10.4" Color VGA (640 x 480) TFT LCD Display
AR-coated, high-brightness display unit for improved sunlight viewability.
Automatic GST (Gain, Sea Clutter, Tuning) Receiver
Target or Echo Trails with Selectable Time Intervals
Commercially popular SD card format with dual chart/memory card slots
Full compatibility with C-Map NT MAX charts
Enhanced graphics with 256 color full VGA presentations
Improved screen redraw, scroll refresh, and memory cache
New "Quick Point" L/L direct entry waypoint
100 target AIS display with I/F module and external AIS Rx
Simplified installation with new "Network Wizard" set-up
Adjustable (In or Out) Radar Guard Zone Alarm
Picture Off-Centering or Target Zoom Mode
Cursor L/L Position Display **
Watchman Mode activates the Radar for Safety and Security
On-Screen Display of Vessel Position, Heading, etc. *
Waypoint Lollipop On-Screen, to simplify Navigation * or **
Full Functioning Infared Remote Control
Radar Overlay available with appropriate heading sensor (ie. PG500R)
Vessel Position Display in L/L or Loran-C TD's
North-Up, Course-Up or Automatic Course-Up display modes
Plotter, Nav Data, Steering Director or Highway display modes
Up to 8,000 points for ship's track and marks, 999 waypoints, 35 quick points, 1 MOB, 200
planned routes (max. 35 waypoints/route) and 1 quick route
Add Multiple Displays by Connecting to NavNet Interface
Add Network Sounder by Connecting to NavNet Interface