Custom 5' 80 Class Rod With Long Bent Butt & Swivel Tip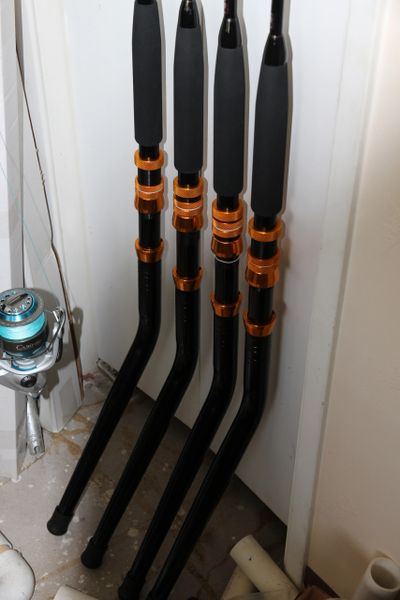 Custom 5' 80 Class Rod With Long Bent Butt & Swivel Tip
These Carbon Blend 80 Class 5' Rods with Swivel Tips are built to handle any fish.

Made in Japan
Comes Complete with 80 Class Long Bent Butt,
Straight butts are available too.
Rod is Built with Genuine Pac-Bay Heavy duty Guides

They look great and have a strong backbone to lift big fish, but have a softer tip with action, so you dont lose that hard fighting fish.  Built on super strong Custom Carbon Blend Ugly Stik Blanks.

Comes with nice Thick Fore Grip.

call 808-345-5415  if the shipping price doesn't look right during checkout, i can double check.

its hard to set a flat shipping cost for everywhere.