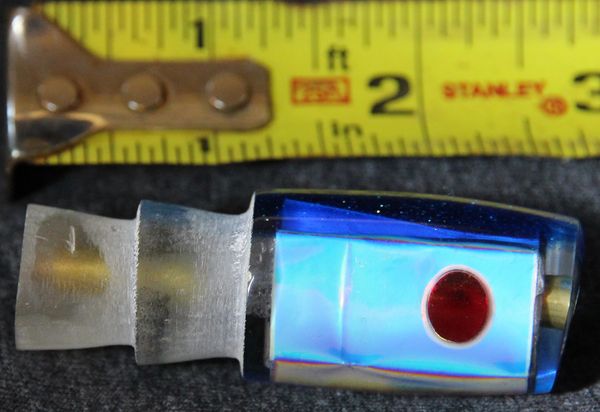 Blue Malolo
These Small Malolo Heads are Perfect for when smaller pelagics are around,
and perfect for catching those live bait size aku and tuna
One of the best ways to catch big marlin and tuna when they are down deep.
The Inserts Flash Multi colors depending on how you look at it,
Flashes from Silver/Multi color to Blue Hues,

Made by hand one at a time, and Double Poured with a Blue Top with multi colored flake
Rig these with 50 - 60 lb. Leader and Hang On !