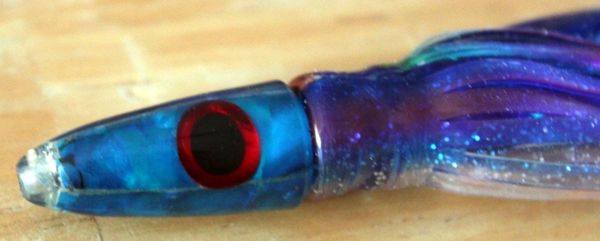 Blue 6" Ahi Bullet
These Blue Headed Ahi Bullets have out produced every other head color over the last 3 seasons. These have proven so popular we had to have another order made.
They will catch Ahi, Mahi Mahi and Aku all day Long.
We primarily use these Lures to catch Ahi and Aku for Live Baiting
Rigged with Double Skirts.
When the Big Boys are Down Deep and the Rats are up top, use these to Catch the rats and live bait them down to the Big Boyz
Then Hold On.