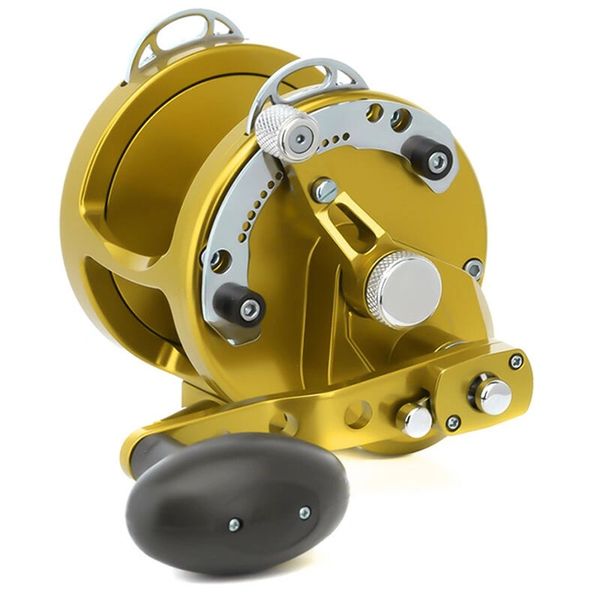 Avet HX 5/2 M.C. Raptor
Raptors are a more refined, and higher drag capacity series of reels from Avet. These take their whole game up one notch, providing truly big fish capable reels in compact sizes. Their machining is better, their operation better, and their drag capacity much greater than their size would suggest. There is less side load on the bearings as a result of increased drag capacity. Casting is flawless, and all models with the exception of the HX Wide Raptor come with Avet's super performing Magnetic Cast control. They are the best this innovative manufacturer produces, and they are made to outperform all other reels on the market.
Avet HX 5/2 MC Raptor 2-Speed Lever Drag Reels are extremely versatile, perfectly suited for vertical jigging, trolling and casting. With an amazing 40 lbs. of drag at strike and 50 lbs. at full, this reel will bring in anything that bites your line! The HX 5/2 MC RAPTOR was designed to bring the HX 2-speed to another level. Avet beefed up the frame, installed a much improved lever drag system, magnetic cast control, and doubled the drag. If you are looking for a killer fishing reel, then the Avet HX 5/2 MC Raptor Fishing Reel is probably it.
Avet HX 5/2 MC Raptor 2-Speed Lever Drag Reels are available in several colors including blue, gold, black, gunmetal, green, and more!