3. 4x Strong Ahi/Marlin/Ono Knife Point Hooks Stainless Steel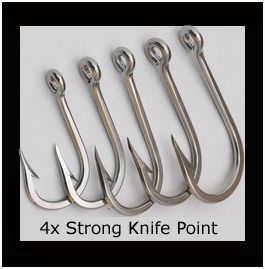 3. 4x Strong Ahi/Marlin/Ono Knife Point Hooks Stainless Steel
When you want one of the strongest hooks out there, you cant go wrong with the 100% Stainless Steel 4x Strong Ahi/Marlin/Ono Hooks.
These are great for Small to Big Lures when strength is desired, and used by many Local commercial fisherman who depend on their strength.
One of the Strongest hooks for Trolling Lures. If you like to Target the Biggest of Fish, This is the hook to use.
Also Great for Greenstick Squids.
These hooks are capable of handling the Biggest Species of Pelagic Fish.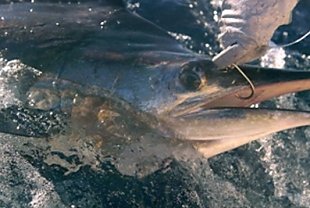 Available in sizes 8/0 to 12/0
Prices are $2.50 ea. for sizes 8/0 to 9/0
                 $2.75 ea. for 11/0
                 $3.00 ea. for 12/0

Discount of .25 a hook when buying 30 or more.

 call mike at 808-345-5415 to get discount Mahalo