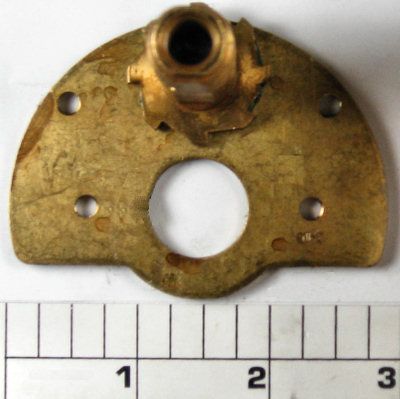 3-115 Bridge with Sleeve
IMPORTANT NOTE FOR OLDER 115 REELS

1958 to present day, the 3-115 bridge uses the 23-116 handle nut screw.

1950 or older reels, the 3-115 bridge used the 23-114 nut screw.
If your current nut is stamped 23-114, you will need to order the 23-116 nut screw
to go with the current version of the bridge.