26-116 Bearing w/Cap Handle Side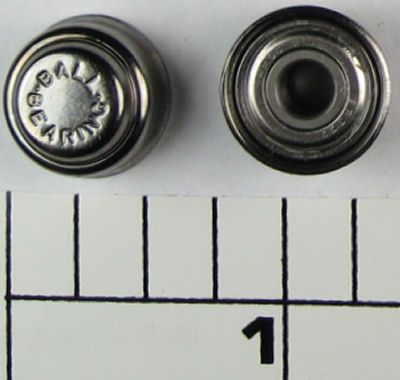 26-116 Bearing w/Cap Handle Side
Penn Bearing w/Cap Handle Side - This Bearing is now Obsolete, Limited to stock on Hand ! Limited Quantity Available.

Part #26-116
PLEASE COMPARE YOUR EXISTING BEARING TO THE IMAGE: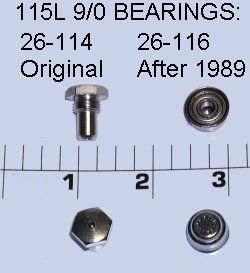 The original on Left 103-116 short cap with text (26-116) has been discontinued and replaced with 103N-116 tall cap blank (26N-116).
This screen is for ordering the older style Left Side Cap with Bearing as shown on the right in the photo.
This will not fit in the older style plate or spool that used the screw in style bushing/bearing to the left in the photo.
Fits These Reels:
114H, 114HL, 114H-LH, 114HLW, 115L, 115L-LH, 116A, 116L, 116L-LH