1kw Mix & Match Cable Extension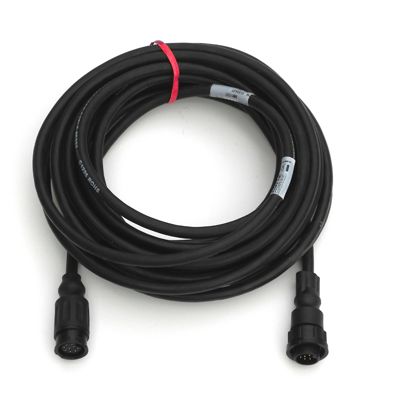 1kw Mix & Match Cable Extension
Airmar 20' 1kW Transducer Extension Cable MM1-EXT : 

 These Extension cables are 20 ft Long. Mix and Match (MM) cables for use with Airmar 1kW Mix and Match transducers.
This Extension Cable plugs into the Pigtail coming out of the transducer, the other end connects to the mix and match cable that comes with the transducer. 

 Note : This cable is for conventional 50/200 kHz Transducers and cannot be used with CHIRP Mix and Match models.
Please call if you are un-sure what cable you need. We will make sure you get the correct cable and connector the first time.

Other Available 1kW Mix & Match Cables
MM1-DO-6G : Garmin 6-Pin Depth Only
MM1-DST-6G : Garmin 6-Pin Depth/Speed/Temp
MM1-DST-6N : Navman/Northstar 6-Pin, Simrad NX
MM1-DST-7 : Simrad 32/33/34
MM1-DST-8F : older Furuno 8-Pin
MM1-DST-8G : Garmin blue 8-Pin
MM1-DST-8S : SiTex 8-Pin
MM1-DT-9N : Navico xSonic 9-Pin Depth/Temp
MM1-DST-10F : Furuno 10-Pin
MM1-DST-18HB : Humminbird 18-Pin
MM1-DST-BB : Standard Horizon 8-Pin
MM1-DST-BL : Lowrance/Simrad blue 7-Pin (Lowrance HDS, Simrad NSE/NSS)
MM1-DST-RAY : Raymarine DSM300
MM1-DST-RAYA : Raymarine 6/9-Pin