Furuno DRS4W 1st Watch Wireless 19" 4kW Digital Radar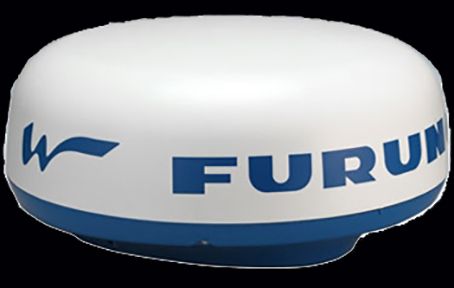 Furuno DRS4W 1st Watch Wireless 19" 4kW Digital Radar
Access Radar from anywhere on your Boat with Furuno's 1st Watch and iOS devices


Furuno introduces the world's first wireless Radar system controlled and displayed on Apple iPad, iPad Mini, and iPhones.
Finally there is a wireless radar available, for the mariner who does not want to interface to an existing system, or install another monitor on his or her helm. The DRS4W 1st Watch Wireless is a 19" digital radome that is displayed on and controlled by a Apple devices like the iPhone or iPad. No longer is it necessary to install the dome and then run a signal cable to a display plus run a separate power cable. Simply mount the 19" dome and connect the supplied power cable to the dome and then to 12-24 VDC power and you are done. The next step is to download the free App from the App Store to your IOS6/IOS7 iPad, iPad mini or iPhone; and now you have all that is necessary for control and display of the DRS4W 1st Watch Wireless radar. The Furuno DRS4W 1st Watch Wireless can be connected to two IOS devices simultaneously and operated by each device. The two IOS devices give you the flexibility to set one up at the helm and one to be carried anywhere on the vessel with you. Furuno has given the DRS4W a select-able range scale from 1/8nm to a max of 24nm to give you situational awareness no matter the condition.
For the mariner who is looking to put radar on his boat but doesn't want the struggle of interfacing to an existing system, or the addition of another permanent display in a solitary location then the Furuno DRS4W 1st Watch Wireless is a solution that should be investigated. Installation and operation are easy from your Apple IOS device.
Each DRS4W comes with: 19" Radar Dome, 15m Power Cable and a Two-Year Warranty.
Dome Size: 19" Diameter
DRS4W Special Features
4kw Wireless Radar Dome.
24nm Max Range.
Easy to Install.
Free Marine Radar App from App Store.
Compatible with iPad, iPad Mini or iPhone.