Aloha Lures 12" Double Bubble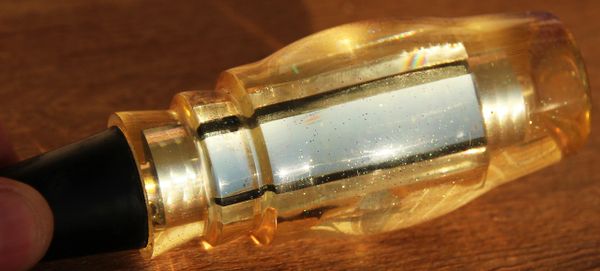 Aloha Lures 12" Double Bubble
Aloha Lures 12" Double Bubble Lure
Like a disco ball, its covered in slabs of mirror
makes a big flash when the sun hits it.
Only 1 Left !

well known and sought after lure used all over the world
for good reason, it catches big fish
This one has green pearl mixed into the top pour on top and bottom side
and some purple on the nose.
Concave face holds its position in the water,
wont skip across surface at higher speeds
Has Rubber Hook lock epoxied to back of lure so you can orient your hook
in the upright position, so you get a stronger, upper jaw hookup