117D-70 Drive Plate Assembly with Dura-Drag Washer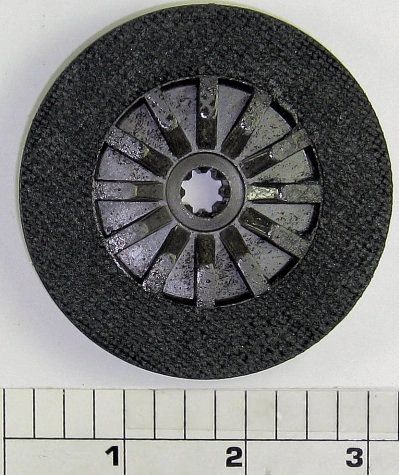 117D-70 Drive Plate Assembly with Dura-Drag Washer
Penn International Drive Plate Assembly with HT-100 Dura-Drag Washer
Part # 117DN-70VS

Replaces Original # 117D-70, 117DN-70, 117D-30, 117DN-30 On Some Reels
Fits These Reels: 20, 20T, 30, 30T, 30TW, 30S, 30SW, 50VSX, 50VSW (OLDER), 50 VSW (NEWER), 50 VW, 70VS (BEFORE), 70 VS (AFTER)
VERY IMPORTANT PLEASE READ!!!!!!!

Penn used serial numbers to distinguish the two versions but we have since found out that their numbers were not accurate.
So use the method below to identify your reel.
TAKE A LOOK AT YOUR HANDLE:
This is the most simple way to tell which version you have. The shaft that the handle sits on is a different diameter on the two versions.
So - Take off the handle and look at the hole on the handle blade. Measure the inside diameter of the hole using the flat edges.
NEWER Version: Inside width of hole is 7/16" slightly larger
OLDER Version: Inside width of hole is 3/8"